What's Size Got to Do With It?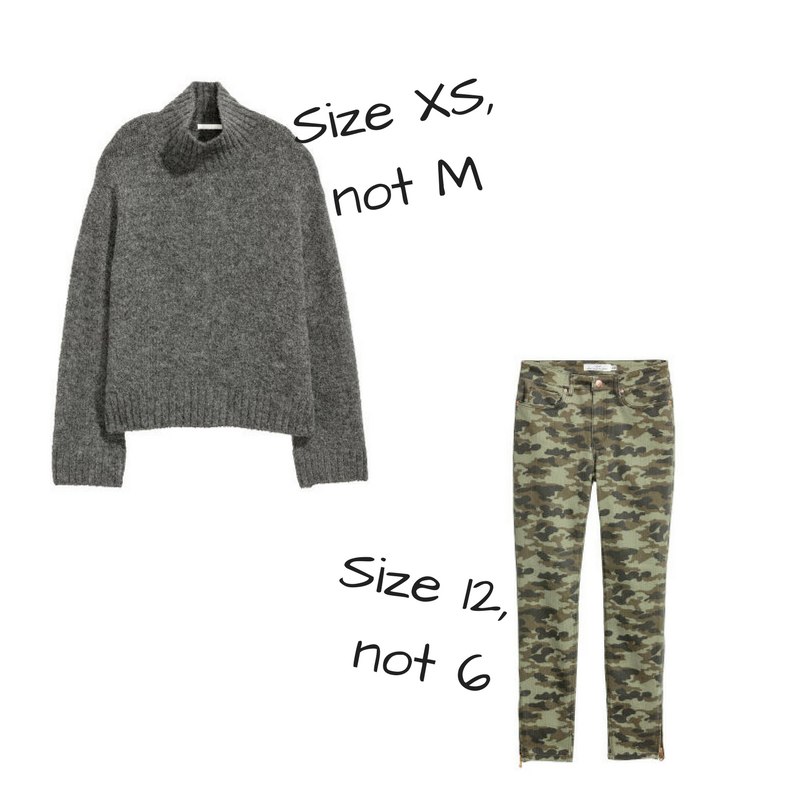 Follow
I devoted most of my latest newsletter to the subject of "size" and "does size matter?" (You can read it here.) We're a size-obsessed culture, for sure, although the recent movement towards size-acceptance is heartening. However, it still doesn't make it any easier to go shopping and suss out which size is going to fit in any one store or brand. (And don't get me started on jeans! Buying jeans can turn into an all-day project, given how differently they are all cut. My best advice there is, once you find the brand that fits, stick with it.)
My recent experience in H&M is a good case in point. (And yes, I do shop the low-cost, fast fashion brands when I don't want to spend a ton of money on a trend.) When shopping in a store like H&M or Zara, there are a few principles relative to size that I stick to:
 Always take 2 or 3 sizes to the dressing room to avoid frustration. I take the size I normally wear and then two sizes larger. These brands are cut smaller and for younger shapes than mine and I virtually always have to size up (but since hope reigns eternal, I still take my usual size in as well.)
Pay attention to the general silhouette of the item. For example, there's the current trend towards larger, over-sized sweaters, which may look great on many people, but on me just looks sloppy. In my recent experience, I sized down so that the sweater would be more fitted.
So here's the result of my recent foray:
The oversized sweater fit perfectly in an XS (I usually wear a M). The pants fit great in a size 12 (I usually wear a 6.)  If I had only taken in a couple of sizes with me to the dressing room, it would have been very frustrating because I would have had to get totally dressed to go out and pick up a few more sizes to try on.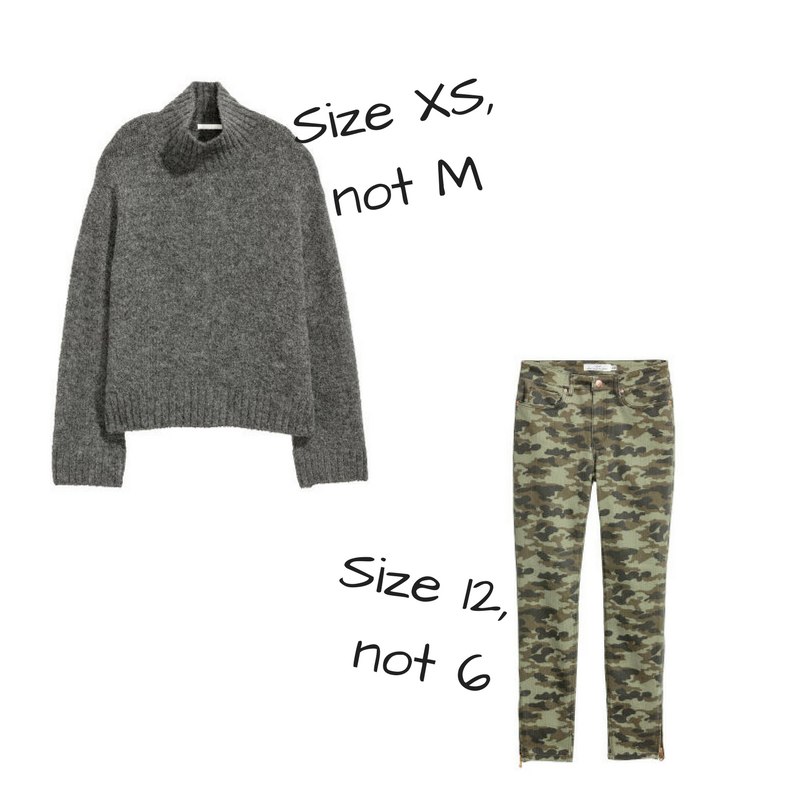 These two little tips will save you lots of time and aggravation should you find yourself shopping in one of these stores. (Actually, they're not bad tips to follow all the time – in non-fast-fashion stores you'll probably find yourself sizing down more than up, given their propensity for vanity-sizing.)
The point, which I made in my newsletter article, is that we shouldn't get all caught up in trying to be a certain size. If you don't like the label, cut it out!
Stay stylish – thanks for reading!
Adena
Share this: